NBCUniversal Media Scholarship
The NBCUniversal Media Scholarship Program is intended to assist and encourage outstanding undergraduate Latino students attending a U.S. post-secondary institution with an interest in the media and entertainment industry. The Program awards ten (10) $5,000 national scholarships to qualified rising sophomores and juniors and is sponsored by NBCUniversal and administered by the LULAC National Educational Service Centers (LNESC).
The scholarship award of $5,000 will be divided into two equal disbursements of $2,500 made in the fall and spring. Scholarships are non-renewable. Recipients are required to enroll as a full-time student and maintain a cumulative college grade point average of at least a 3.0 on a 4.0 scale or the equivalent to be eligible for the second scholarship disbursement.
After completion of the fall semester, recipients must submit a copy of their grade report and enrollment verification for the spring semester to the national office in order to receive the spring check disbursement. Scholarship awards are sent directly to the recipient's college or university and deposited in the recipient's name. The funds will be allocated toward the payment of tuition and academic fees, and the purchase of required educational materials and books. The school is the custodian of the funds and will disburse the award consistent with the purpose of this program.
Eligibility Requirements
Applicants must be:
A college sophomore or junior enrolled full-time in an accredited college or university
At least 18 years of age or older
Have a cumulative grade point average of at least 3.0 on a 4.0 scale or the equivalent
Must be a U. S. Citizen, Legal Permanent Resident, or have legal authorization to work in the U.S. without requiring sponsorship now or in the future
Have an interest in the media and entertainment industry; all majors are welcomed
Application
The 2023 application period for the NBCUniversal Media Scholarship is closed. Applicants will be notified via email by August 18, 2023
Program Impact
For 2022-23, ten recipients were selected for the program to pursue a four-year degree at California State University, Northridge; Hult International Business School; San Francisco State University; Stanford University; University of Central Florida; University of New Mexico; University of Southern California; University of Texas at Arlington; and, University of Texas at Austin.

From the previous cohort of recipients, 100% of students continued their studies in a post-secondary institution and are on track to receive a four-year degree.
2023-24 NBCUniversal Media Scholarship Recipients
Student Voices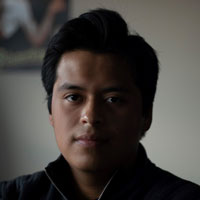 "I would not be where I am if it were not for two things: people who believed in me and taking risks. By risks I mean the ability to pursue opportunities that perhaps can't economically benefit me in the short term but that are crucial to opening doors for the future of my career. I was able to go on a whim to upstate New York to shadow my first feature film set for a couple of days with one of Mexico's top cinematographers, and I was also able to spend the month of March working as cinematographer on a series of short documentary projects in Chiapas, Mexico, again because I was in a financial position where this was possible. The scholarshipwas certainly crucial in alleviating the economic stresses of higher education, however the value of the opportunities and doors it has allowed me to open is invaluable."
  – Fernando, American University, Film and Media Arts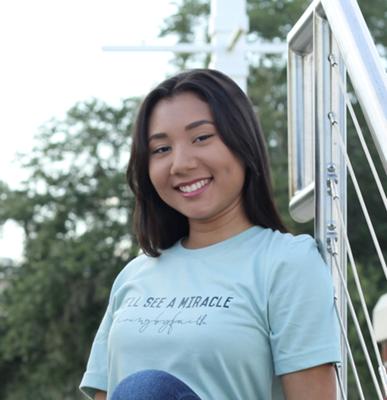 "Thanks to this scholarship program, I will be able to pay my tuition, which was a huge financial challenge that I thought would prevent me from continuing my education next year. Now, I'm able to continue my studies in Political Science and Linguistics. Thanks to the NBCUniversal Media Scholarship program, I'm one step closer to becoming the best interpreter and translator I can be to continue serving my community, and to especially Latinos everywhere in the world."
– Ana, University of Central Florida, Political Science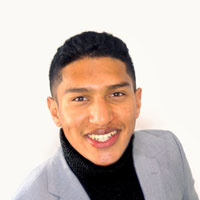 "As a student who was working two part time jobs and an internship because I desperately needed the money due to my unfortunate situation, the scholarship brought a sense of relief for me. I was finally, for the first time in a while, able to take a deep breath and pause. Additionally, as someone who foresees himself entering the media business / industry, it was a great pleasure to receive a scholarship from NBC. All around, it was just a great feeling to receive a scholarship award because it not only gave me relief financially to, at least for a little while, focus more on school than my jobs, but it gave me a boost a confidence that I needed and desired from the media industry."
  – Julio, University of Southern California, Communications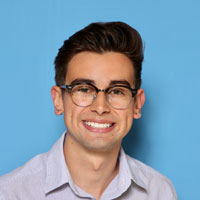 "The NBCUniversal Media Scholarship helped me tremendously in my college financial situation, especially during my junior year when I went abroad to Madrid. I truly believe I wouldn't have pursued this opportunity (among others) without the generosity of both organizations. It also motivated me, a first-generation Mexican student, to chase after my passion for entertainment and media business despite the many hurdles I faced. What followed was an internship at NBCUniversal itself as well as my current role as an East Coast Page! I couldn't be more thankful for this incredible program and the opportunities it granted me."
  – Zachary, Washington University in St. Louis, Marketing