ExxonMobil Engineering Scholarship
The ExxonMobil Engineering Scholarship Program is intended to assist and encourage outstanding Hispanic college freshmen who plan to pursue a degree in engineering at U. S. post-secondary institutions. The program is sponsored by the Exxon Mobil Foundation and is administered by the LULAC National Educational Service Centers (LNESC).
The ExxonMobil Engineering Scholarship Program will award one (1) national scholarship of $20,000, paid over four years, and twelve (12) $2,000 local scholarships to qualified high school seniors. Applicants must have a cumulative grade point average of 3.5 or better on a 4.0 scale or the equivalent, and plan to enroll full-time in an accredited college or university.
Eligibility Requirements
Applicants must reside within the following cities and surrounding areas and meet the following criteria to be considered for a scholarship:  Albuquerque, NM,  Austin, TX,  Bayamon, PR,  Colorado Springs, CO,  Corpus Christi, TX,  Dallas, TX,  El Paso, TX,  Houston, TX,  Kansas City, MO,  Miami, FL,  Oxnard, CA,  Philadelphia, PA,  San Antonio, TX,  San Diego, CA,  Vancouver, WA
Must be a college freshmen
Must have a cumulative high school grade point average of at least 3.75 on a 4.0 scale or the equivalent
Must be a U.S. Citizen or have the legal right to work in the U.S. without requiring sponsorship now or in the future
Application
For consideration, applicants must submit the following by September 9. 2022:
High school transcript
Admittance Verification
Three letters of recommendation, including a complete telephone number and email address for each reference
Program Impact
For the last program year, Gisselle Washington from San Antonio, Texas was selected as the national scholar, and will receive a four-year $20,000 scholarship to pursue a degree in biomedical engineering at Cornell University. Additionally, twelve regional awardees were selected to receive one-time $2,000 scholarships to pursue engineering degrees at U. S. post-secondary institutions, such as Arizona State University, Boston University, Columbia University, Embry-Riddle Aeronautical University, Florida International University, Northeastern University, Texas A&M University, University of Southern California, University of Texas at Austin, and University of Texas at Dallas.

From the previous cohort of recipients, 100% of students continued their studies in a post-secondary institution and are on track to receive a four-year degree.
Student Voices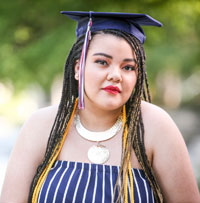 "In my first year of college, I was introduced to many career paths and subjects to study. During the pandemic, my classes were predominantly online and the increased rigor of the courses was difficult to adapt to. The ExxonMobil Engineering Scholarship alleviated the financial stress of obtaining my education and pursuing these opportunities. I was able to take my first programming course in python and find a passion for computer programming. I was able to improve my work ethic to meet the demand of my courses and follow my academic pursuits. The scholarship lifted a weight off my shoulders allowing me to excel in my courses and receive a higher education"
  – Gisselle, Cornell University, Biomedical Engineering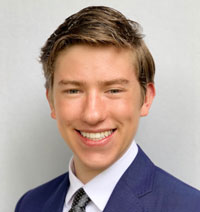 "My parents have always been my number one supporters throughout my college process, and that surely extended to them bearing the financial burden. I knew that it was my responsibility to contribute to the cost of my education any way I could. The LNESC and ExxonMobil scholarship has eased my financial burden, allowing me to concentrate on my academic passions. I am extremely grateful for LNESC's commitment to helping students achieve their goals."
– Jared, University of Southern California, Aerospace Engineering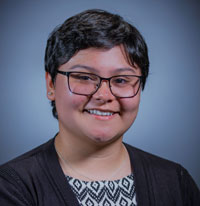 "Through the generosity of the ExxonMobil Engineering Scholarship, my aspirations as a young scholar can now become a reality at Rice University as I pursue my undergraduate in Chemical Engineering with a specialization in Biotechnology and Bioengineering. This scholarship has helped alleviate the financial strain on me and my family to pay for my college education. I am very appreciative of the scholarship for giving me the opportunity to represent the Hispanic community as well as the female community at Rice, especially in STEM. With the assistance from this scholarship, I have been able to pursue my academic goals, explore new opportunities, and grow as an individual to give back to my community."
  – Kristina, Rice University, Chemical Engineering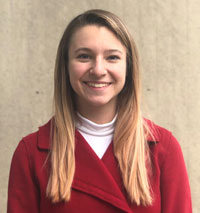 "During the Covid-19 pandemic, my family's income was substantially reduced. Thanks to LNESC and the ExxonMobil Engineering Scholarship, I was able to continue paying tuition without worsening the burden on my family. This scholarship provided critical support during a very stressful time."
  – Sofia, Massachusetts Institute of Technology, Mechanical Engineering